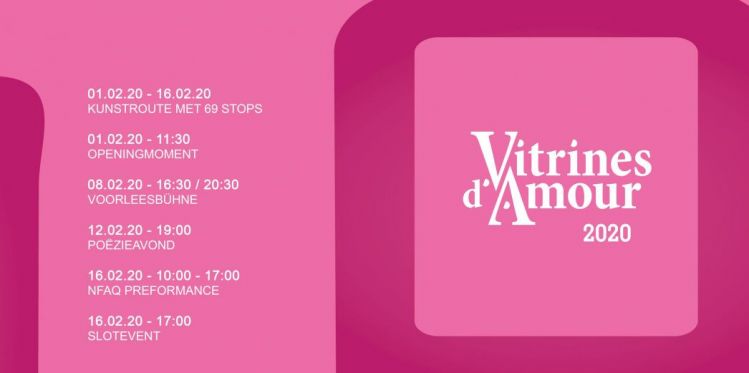 "Gent Linkeroever" puts Love in the Window for the third time ...
Valentine is known as the commercial heyday of kitch and romance. But not on the "Gentse Rive Gauche"! Instead of plastic and plush, 69 hospitable locations put their showcases at the disposal of an artist. The result is an art walk along 69 SHOWCASES, each with a photo, drawing, installation collage, painting or text to be discovered in the sign of love for you. Love may or may not be with a big L.
On the basis of the free BOOKLET (available at the meeting point and starting point Hostel De Draecke) you will receive an overview of the participants, all associated activities and a MAP that will show you all corners of Ghent Linkeroever. Discover and enjoy our neighborhood and the work of dozens of artists.
WE WANT TO SEE YOU at the exciting opening or the spectacular closing event of Vitrines d' Amour where you can talk to the organization, participants, residents and visitors.
01/02/2020 until 16/02/2020
Location: Gent Linkeroever / Het Objectief
Address: Oude houtlei, 8755 Gent