Fresh discoveries in contemporary photography
LensCulture is proud to exhibit the remarkable work of 42 award-winning photographers from five continents around the world in our first exhibition of the decade. Showcasing the potent and diverse talents of our international community of photographers, LensCulture New York 2022 is an inclusive group show that is both a global survey and celebration of contemporary image-making today.
Exhibiting photographers:

Aarón González González / Agnieszka Sosnowska / Alex Vasyliev / Angelos Tzortzinis / Bebe Agterberg / Catherine Lemblé / Chaddy Dean Smith / Enayat Asadi / Frank Machalowski / Guillaume Amat / He Bo / Ignacio Iturrioz / Justin Keene / Keith Virgo / Kwun Hei Lee/ Kylie Giggins / Madhavan Palanisamy / Md Enamul Kabir / Majid Khaleghi Moghaddam / Namsa Leuba / Oye Diran / Riitta Päiväläinen / Sasha Maslov / Sylvia Konior / Yann Lenzen / plus the winners of the 2020 Portrait Awards.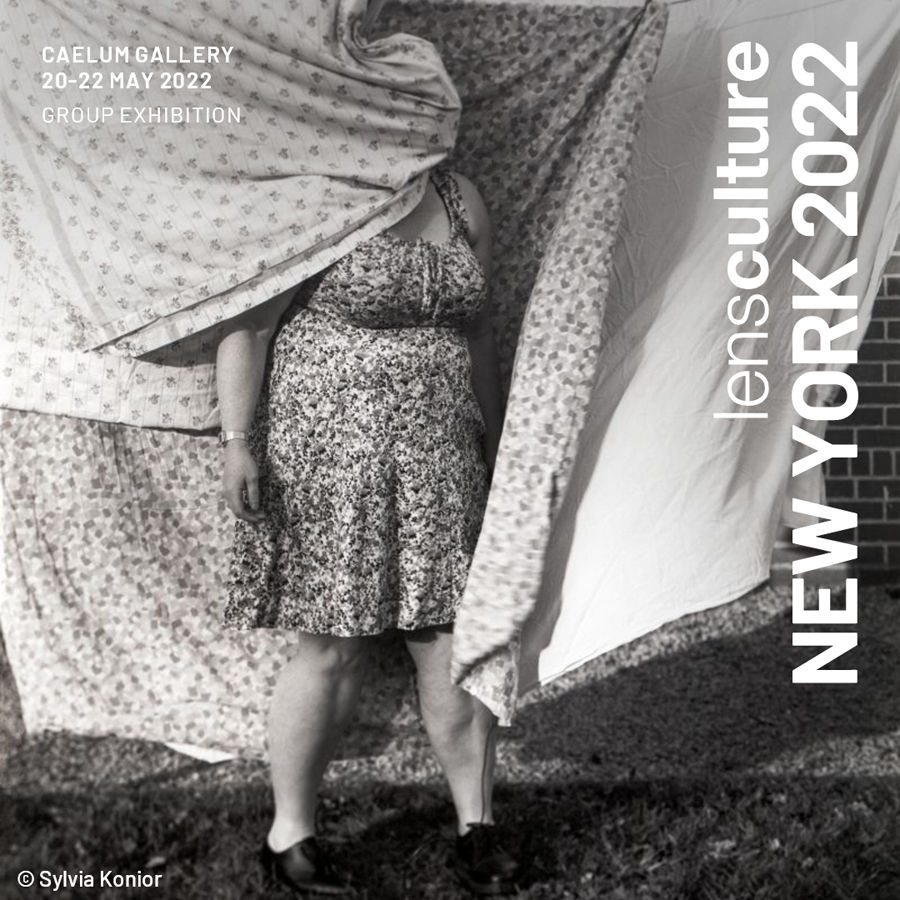 Location
Caelum Gallery
508 - 526 West 26th Street, Suite 315
New York City, NY
United States
20/05/2022 until 22/05/2022
Location: Caelum Gallery
Address: 508 - 526 West 26th Street, Suite 315, New York City, NY